Yesterday, I could create version 0.1 and upload it on AppStore !
And today, I finally created version 0.2 of uTranslate :
list of suggestions has correct text size, correct clip
list of suggestions has a visual effect when selecting an element
lang selector has flags without visual artefact (it was related to the fact that icons have to be square images)
added an information for user if network error
Unfortunately, it seems the U1db storage works only on the desktop. After tests, some problems appear with OSK in landscape mode : it seems that the 'tap/click' event is propagated to other widgets.
Here are some screenshots taken from my Nexus 7 :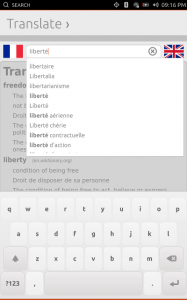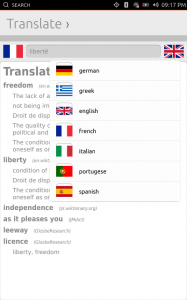 In landscape mode :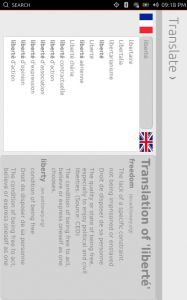 A new visual effect when selecting a suggestion :